If you've glanced at a magazine or turned on the TV in the last decade, you've got a good idea of what media's definition of a healthy, attractive woman looks like: she's young, tall, has long, flowing hair, blemish-free, very thin and usually white. On top of that, surgical and digital enhancement has become an unquestioned standard. So much so that even social media platforms have made photo-editing extremely easy and accessible to everyone.
But gender stereotypes don't stop there. Recently we've seen a prevalence of degrading male stereotypes too – gone is the "cowboy"; now we have the "idiot" male.
In a world where a constant flow of media images far outnumbers the men and women we could ever see face to face, this unrealistic ideal has become the norm in our minds. A counterfeit, dangerous, unattainable norm.
Location: San Antonio Area Foundation, Pearl Stable Complex
About This Salon
This will be an intimate, participatory workshop – the very first of its kind in the TEDxSanAntonio Salon series. Please join us as we crack open this beehive, explore the implications of our culture's focus on appearance and gender stereotypes, and how we can REINVENT BEAUTY.
The Line-up:
Thursday, 1/30/2014, 7–9 PM:
Screening of MissRepresentation – award-winning documentary at the University of the Incarnate Word (UIW) Mabee Library Auditorium
Saturday, 2/01/2014:
9AM – (optional) YOGA / Door Registration
10AM – 4PM – Salon Programming (filled with thoughtfully curated TED talks, intimate breakout discussion groups, projects and secret missions – LUNCH PROVIDED. We will leave inspired, fired up and ready to REDEFINE BEAUTY within our own lives and communities.)
4PM – (optional) Journey Dance
Can't get enough? Join the salon organizers for some cocktails at the Blue Box.
F.A.Q.
Q: What is TED?
A: TED is a nonprofit devoted to Ideas Worth Spreading.
Q: What is a salon?
A: "A salon is a gathering of people under the roof of an inspiring host, held partly to amuse one another and partly to refine the taste and increase the knowledge of the participants through conversation."
Pop Up events having become popular over the last few years. Traditionally they utilise empty shops or other buildings or spaces, for art exhibitions, restuarants or performances. They can last for a few hours, a few weeks and in some cases have become permanent fixtures due to their popularity.
Q: Are there scholarships available?
A: Yes. Please email us at registration [at] sanantonio [dot] com with "REINVENTING BEAUTY SALON SCHOLARSHIP" in the subject line. Please include the following:
Your full name; Why do you want to attend the Reinventing Beauty Salon?; Why do you need a scholarship?
Q: Where does the money go?
A: The proceeds from this salon goes to TEDxSanAntonio, an all-volunteer, not-for-profit organization that brings "ideas worth spreading" to the San Antonio community through thoughtful and innovative talks and dialogue. The proceeds help create in many ways, including but not limited to interactive exhibits, entertainment, food, scholarships, viewing parties and salons.
Q: Do you offer refunds? Are tickets transferable?
A: No. If you cannot make the event, the cost of your ticket will be considered a charitable donation.
Q: Can men attend?
A: Of course! Men are the very important other half of this conversation. All are welcome.
Q: I'd like my daughter/son to attend, what is the age restriction?
A: Attendees must be 13 or older.
Q: I'd like to volunteer, how can I help?
A: Please email kmurraymcdonald [at] gmail [dot] com with the subject line REINVENTING BEAUTY SALON VOLUNTEER.
Q: Is it too late to sponsor?
A: No! If you'd like to help us put on the event, please email us at registration [at] tedxsanantonio [dot] com. We are still accepting both cash and in-kind donations.
Q: Have you selected speakers? / How are speakers selected for salon events?
A: We publicize the opportunity to help organize the event on Twitter, Facebook and the website. If you have an idea for a salon event, you can submit a proposal.
Q: How can I stay in the loop about TEDxSanAntonio events?
A: Subscribe to our email updates here.
Q: I have an additional question. How may I contact you?
A: Please email us at registration [at] tedxsanantonio [dot] com
SPONSORS include: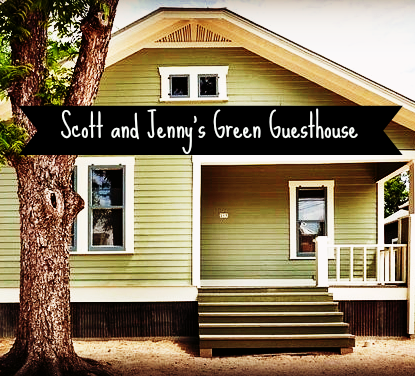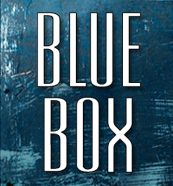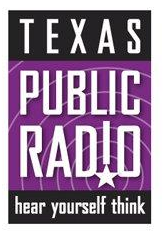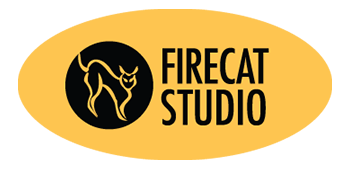 ADDRESS: 303 PEARL PARKWAY SUITE #114 SAN ANTONIO, TX 78215
PRICE: $20.00 – $65.00
TIME:  – 
REGISTER LINK: https://tedxsanantoniowomenbodyimagesalon.eventbrite.com/?ref=ebapi